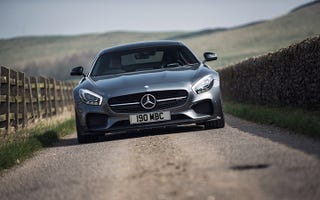 I am almost always delighted with any comment left after columns like this, because whether you agree with me or not, you've taken time to read what I have written and thought it merited a reply, which is usually (but I concede not always) a reasonable indication that I'm doing my job properly.
This week, however, it's not just me who'd appreciate your thoughts. If you don't know of him, Tobias Moers is the head of Mercedes-Benz's AMG division. This means everything from the little 2-litre A45 AMG road car to the fire-spitting 6.2-litre SLS GT3 race car is down to him. I am sure he has many interests outside the industry, but whenever we sit down to talk, we always end up discussing two subjects: product engineering and racing. You'd like him.
Moers is also known as one of the most forthright executives which makes him good to interview because you'll never get any flannel from him: he'll either tell you what you want to know or he won't, which in my book is fair enough. On one subject however, he is uncharacteristically unsure. Unsure to the extent that he asked if I could pose a question to any of you who might be interested and inclined to reply.
It is simply this: should he build a version of his new AMG GT supercar to compete in the GT4 category of racing?